Tweet
So, the other day, while many of you little fluffballs were were under your bed things, fast asleep, I was already reserving my parking bay at campus. Really, the parking there has gone from a
f*cking problem to a f*cking grand f*ck-up.
That aside, I decided to wake up and let down my sunshade for a bit. And then I saw this curiousity: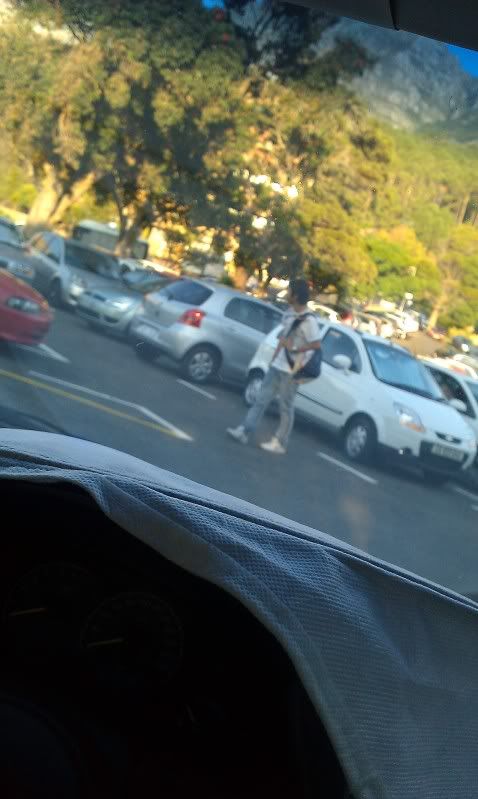 I counted. The poor thing stood there for about 30 minutes and even tried negotiations with another girl who attempted to take the parking bay that he'd been standing in previously.
She eventually was able to park in it takeafter a lengthly discussion.
Personally, I'd have just pulled into the bay.
Pedestrians should not be idling in them.
And when previously unreserved parking suddenly become reserved?
Moral of the story: if you want guaranteed parking, have a friend wait in the middle of the bay for you, until you eventually decide to show up.
And be grateful to them: n
egotiation's a pain when the parking lot's almost full.
ÆRJÆ